---
Welcome, and thank you for visiting...

I truly appreciate your interest in Bella Lue Photography. The city of Hutchinson and surrounding areas provide a variety of gorgeous locations for your personal photo session. I am available for family, senior, newborn, and children's sessions as well as weddings. I take pride in spending quality time with each client to capture photographs you will be proud to display and cherish for years to come. Photography is absolutely my passion. I am blessed to have the opportunity to do what I love.
​
Sometimes, I have to pinch myself when I think about the way my photography business has evolved. I wanted to stay at home with my kids yet, I needed a creative outlet. One day, after spending an afternoon photographing my daughter for fun, I just thought, I should BE a photographer. From there, I began researching what I would need to start. I studied hours of online tutorials on lighting, gear, posing and marketing. I also took thousands and thousands of photographs. Some of them were bad, but some were pretty great. It has been nearly ten years now, since I bought my first dslr camera and started setting some lofty goals. I worked for free at first and slowly but surely, I gained confidence in my ability to be a photographer while building a client base. Word of mouth has been my only form of advertising along with social media. I cannot thank my clients enough for continuing to recommend me and getting my name out there.

My business continues to grow each year but I am still at home with my kids most days and work the "night shift" at my computer editing away. While I work evenings and weekends, it honestly doesn't even feel like work to me. When I am shooting, I feel inspired, focused, happy and at my best.

Please send me a message below with any questions or to make an appointment.

​Thank you!
Mandy Thode-Sturges

Bella Lue Photography
Hutchinson MN 55350
320-310-8685


Powered by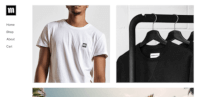 Create your own unique website with customizable templates.